Your fraternity or sorority is growing across the country, but it's proving difficult to track each prospective chapter's progress through your expansion chartering process. Worry no more with GreekTrack's latest module: Grow.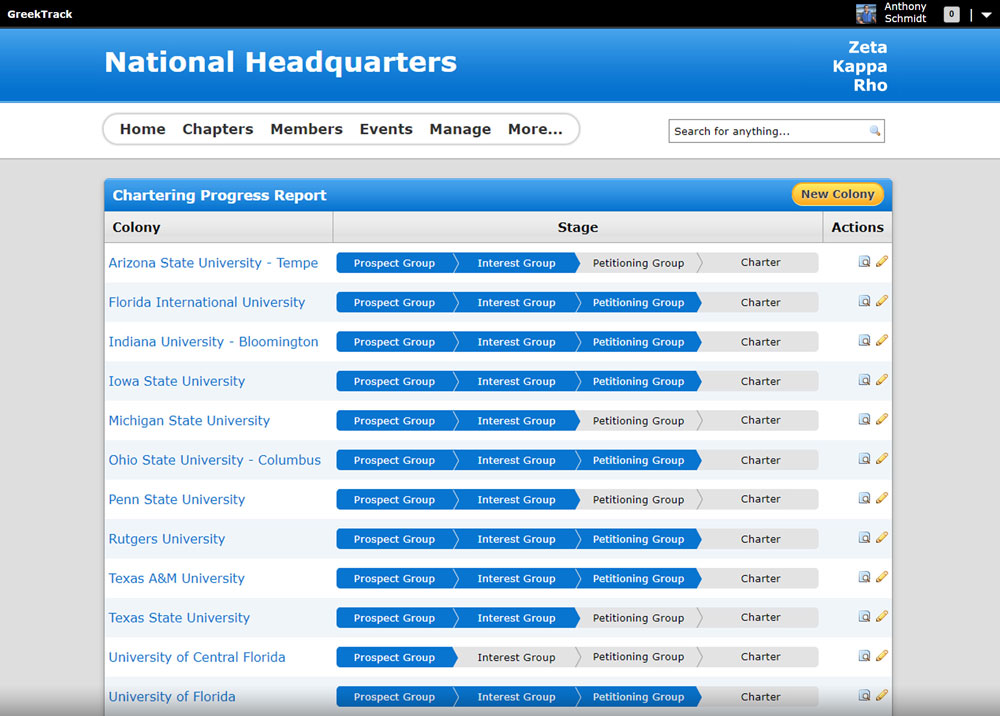 Each prospective chapter gets their own GreekTrack website to help them manage their own members, events, dues, etc. On the headquarters portal, you can watch as they progress through the various stages leading up to their chartering ceremony! Define individual steps within each stage to track each task as they are completed. With Grow you greatly reduce the amount of time spent reaching out for updates!
A CRM system for your prospective chapters during expansion
Do you have consultants visiting your prospective chapters? Give them a centralized place to keep notes and record their meetings. Now headquarters is also up to date on exactly who has contacted whom when.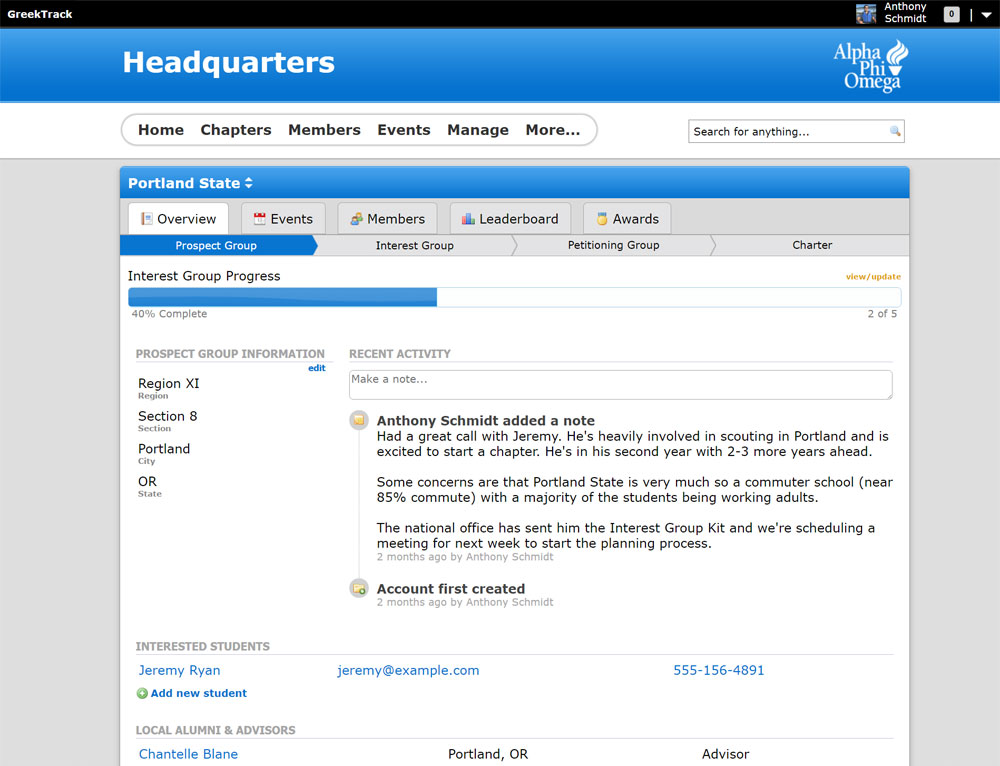 With unlimited custom fields you can record limitless data as well as take note of key contacts. Local alumni in the area are shown to help you bring in local volunteers to help the new prospective chapters reach their chartering goals.